to the Women's International Club of Paris ("
Le WIC de Paris
"), a private English-speaking association dedicated to cultural sharing and friendship amongst International women. It is part of the global Open Door Network, a network of International Women's Associations.
More about us…
(Full details available in the newsletter - for members only)
Summer Apéro
Morning Chatty Coffee
Le Jardin du Petit Palais Terrace
No event found!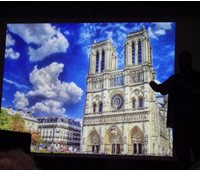 In addition to our Monthly Meeting and our conference, our volunteers organise special events such as guided visits to museums, gardens and châteaux. Numerous regular activities including bridge, porcelain painting and conversation groups are organised by members for members.
(A taste of our events and dates - full details available in the newsletter for members only)
Events for June
27th
16:00 - 17:00
Italian Conversation
Events for June
28th
14:00 - 17:00
Porcelain Painting
Events for June
29th
02:30 - 16:30
English Conversation
11:00 - 16:30
Needlecraft
Events for June
30th
14:00 - 17:00
Mahjong
Events for July
1st
No Events
Events for July
2nd
No Events
Events for July
3rd
No Events
Events for July
4th
No Events
Events for July
5th
No Events
Events for July
6th
17:00 - 19:00
Summer Apéro
Events for July
7th
No Events
Events for July
8th
No Events
Events for July
9th
No Events
Events for July
10th
No Events
Events for July
11th
No Events
Events for July
12th
No Events
Events for July
13th
No Events
Events for July
14th
No Events
Events for July
15th
10:00 - 12:00
Morning Chatty Coffee
Le Jardin du Petit Palais Terrace
Events for July
16th
10:00 - 12:00
Personal Leadership Program
Events for July
17th
No Events
Events for July
18th
No Events
Events for July
19th
10:30
Walking in the Park – Parc de Saint-Cloud
Events for July
20th
No Events
Events for July
21st
No Events
Events for July
22nd
No Events
Events for July
23rd
No Events
Events for July
24th
No Events
Events for July
25th
No Events
Events for July
26th
No Events
Events for July
27th
No Events
Events for July
28th
No Events
Events for July
29th
No Events
Events for July
30th
No Events
Events for July
31st
No Events