to the Women's International Club of Paris ("
Le WIC de Paris
"), a private English-speaking association dedicated to cultural sharing and friendship amongst International women. It is part of the global Open Door Network, a network of International Women's Associations.
More about us…
UPCOMING EVENTS/ACTIVITIES​
(Full details available in the newsletter - for members only)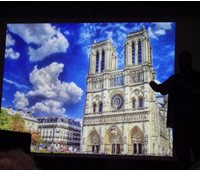 In addition to our Monthly Meeting and our conference, our volunteers organise special events such as guided visits to museums, gardens and châteaux. Numerous regular activities including bridge, porcelain painting and conversation groups are organised by members for members.
(A taste of our events and dates - full details available in the newsletter for members only)